Scott County Kentucky Economic Competitiveness Strategy
Aligning Aspirations, Investments and Actions
In late 2021 Scott County United, a group of Scott County, Kentucky leaders and stewards, contracted with Economic Leardership, an economic and workforce development consultancy, to engage stakeholders, conduct research, examine best practices, and prepare recommendations to help the county become more economically competitive. Economic Leadership worked with staff from Scott County United and the Georgetown/Scott County Chamber of Commerce, and a leadership committee composed of public and private sector leaders from across the county on this project.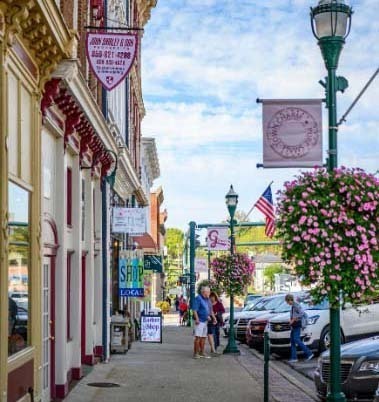 All strategy development begins with an assessment of the current community reality, then determines what the local stakeholders want for their community in the future. The final step is to identify, and then implement, specific actions to move from where you are to where you aspire to be. Successful plans are future-focused, realistic, actionable, resourced, and are regularly updated.
This strategic plan reviews the many trends influencing the economy and workforce in Scott County – demographic, economic, and more. It recommends five strategic areas for focus, and 12 specific actions. Stakeholders must determine ongoing organizational leadership, responsibility, resources, and timeframes.